Anhui BBCA Biochemical Co., Ltd
Anhui BBCA Biochemical Co., Ltd (hereinafter"the company") is a large agricultural products deep-processing enterprise in China. It is the holding subsidiary of BBCA Group. After the industrial upgrading, the company mainly relies on the National Engineering Research Center of Fermentation Technology to utilize the five core patents of strain, fermentation, extraction, purification and polymerization, mainly producing organic acids and amino acid products.The company also focuses on the development of bio-material polylactic acid and its processed products.
In 2017, the company completed the production the world's largest fermentation L-alanine production line, and the series of lysine and threonine products put into production at the same time, all of which adopted the high-yielding acid strains with independent intellectual property rights of the group, and applied the latest extraction technology and equipment to build the whole industrial chain production line.
In 2019, the company will complete L-Lactic Acid and L-lactic acid and L-malic acid products. L-lactic acid is widely used in food field and is the raw material of polylactic acid, which is a kind of biomaterial with the greatest market potential.The company will be the first manufacturer of producing L-malic by using fermentation technology in the world. L-malic Acid, which is made from glucose fermentation, it is more environmentally friendly, healthy and tasty. It can gradually replace part of the citric acid market in the future.
Currently, BBCA Biochemical is actively promoting the bio-material polylactic acid with environmentally friendly, non-toxic, flame retardant, degradable and other excellent characters, which will gradually replace petrochemical fibers and petroleum plastics in application.The company aims to become one of the most influential manufacturers. We are committed to provide with high-quality products and services to our customers, and making continuous contributions to the construction of ecological civilization and the sustainable development of environmental protection.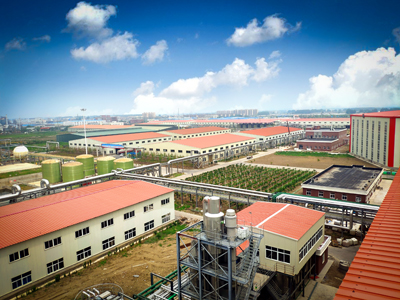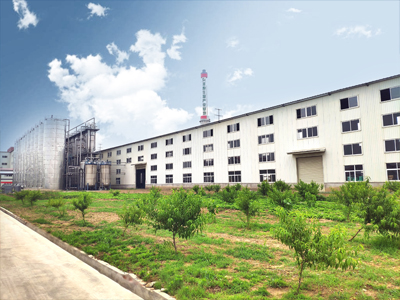 安徽丰原生化股份有限公司 ANHUI BBCA BIOCHEMICAL CO., LTD
地址:安徽省蚌埠市固镇县经济开发区经二路东、纬四路北
NORTH WEISI ROAD EAST JINGER ROAD ECONOMICAL DEVELOPMENT ZONE,GUZHEN, BENGBU, ANHUI, CHINA
联系电话:0552-6023068
PHONE NO.:0552-6023068
传真:0552-6023068
FAX NO.0552-6023062